home about hermione visit news sponsors/donate contact
---

About Hermione:
history
hermione voyage
faqs
news
videos
track hermione
history
La Fayette, Hermione, and Maine
On April 28, 1780 the French Naval Frigate Hermione docked in Boston after a fast voyage from Rochefort, France. Its mission was to safely return its single illustrious passenger, the Marquis de La Fayette, to the United States. He carried a momentous secret message: King Louis XVI would provide 6 ships, 5,500 troops, money and military goods for General George Washington's destitute army. This assistance from France was essential to the victory at Yorktown, the end of the Revolutionary War, and the birth of the U.S.A.
As La Fayette traveled to meet General Washington, Captain Louis Rene de la Touche offered the services of Hermione to Massachusetts. He was asked to sail to Maine, at that time part of Massachusetts, on a reconnaissance mission to assess the British force occupying the strategic peninsula of Pentagoet in Penobscot Bay, in the town of Penobscot, part of which later became Castine. After this successful mission, Hermione remained in America and engaged the English Navy until the war's end.
In 2012 a faithful reproduction of Hermione, a 32-gun Frigate, was launched in France at the historic Rochefort Naval Yards. She will sail to the USA in 2015 to commemorate La Fayette's 1780 voyage, calling at many east coast ports from Yorktown to Boston, and at Halifax on the way home. This voyage has rekindled French pride in their nation's important contribution to the American cause.
We are very fortunate that Hermione will also visit Castine. The visit will recognize not only that Castine ("Pentagoet," then) was the first American military mission for Hermione, but also that the town's strategic location and character were pivotal in the destiny of North Atlantic America during the long battle between England and France for dominance. Today Castine is a singular remnant of French history in the United States and long a center of military resistance and commercial success.
Hermione will visit Castine on July 14th, 2015- Bastille Day. The visit is a unique opportunity to display the town's history, and for the State of Maine to display its character and commercial capabilities.
The Castine Historical Society, as the designated host for the visit, is working with Maine Maritime Academy and the town to welcome our international visitors. We solicit wide interest and we welcome contributors and sponsors. For more information see: www.hermione2015.com and www.castinehistoricalsociety.org.
History of Castine
Castine is an important reminder of French history in the United States and one of the oldest towns in New England. Situated on Penobscot Bay, the region was pivotal in the struggle for dominance between European nations (England, France, and the Netherlands) in North America during the 17th and…read more
History of Hermione
The First Hermione, and La Fayette- 1779-1780 The town of Rochefort, halfway down the Atlantic coast toward Spain had been building ships for the French Navy for more than a century.  In 1778 she had been ordered to build a series of…read more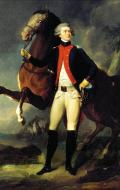 Lafayette History
An Inspired Boy of Privilege Comes to America On Sept.6th, 1757, Gilbert de Motier, Marquis de La Fayette was born in the Auvergne, France to a noble family famous for centuries as warriors for France, along the way gathering enormous…read more